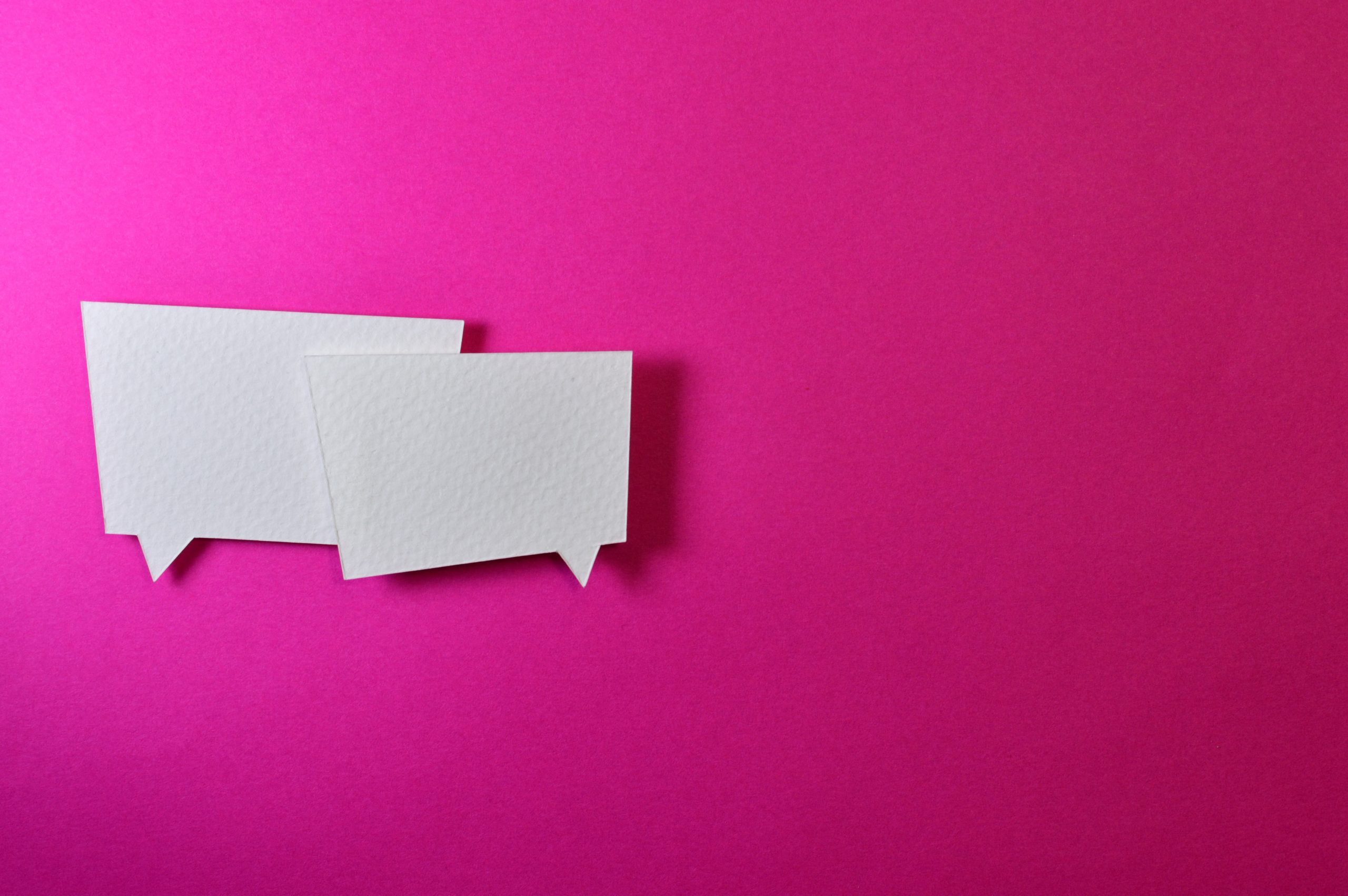 Microsoft Teams vs Slack – Which Collaboration Tool is Best?
For a long time, Slack and Microsoft Teams have been among the top collaboration tool competitors. Since Microsoft unveiled Teams, the two businesses have been vying for the top spot among simple, intuitive, and versatile chat and conference technologies. In this article, we are going to talk about Microsoft Teams vs Slack – their features, licensing, advantages and disadvantages and will provide everything you need to know to find the perfect collaboration tool for your business. Let's get started!
Introduction
Slack's rise to fame was completed when Salesforce acquired the company for $27.7bn (£20.3bn) in Summer 2021. Needless to say, Slack has already been a heavyweight among collaboration platforms and made very clear that they are here to stay. They began their journey with a tool that revolutionised the way business work together and share information with an intuitive and clean interface, uptime guarantee and a free plan to get private users what they need without the urge to jump through multiple hoops. Along the way to the billion-dollar conglomerate that they are today, Slack expanded with clever integrations (like Salesforce) to establish absolute market dominance.
Microsoft branded their Teams service as Unified Communications as a Service (UCaaS) and made sure to provide all functionalities needed to enable companies to work together through video conferencing, telephony, file sync and sharing, all under the "as-a-Service" umbrella that comes with advanced security features and tons of integrations into the wider Microsoft scope of services. 
Microsoft Teams vs Slack: Features
Microsoft Teams and Slack share many of the same features. On both platforms, you may exchange files and displays, use video and phone calls, and start group chats or private conversations. Microsoft Teams and Slack both link with a variety of important apps, allowing businesses to create a single point of contact for work.
Microsoft Teams is a more comprehensive UCaaS offering, featuring access to the entire Microsoft Office productivity suite as well as support over phone. Slack, on the other hand, does not offer direct phone support, but it does offer Shared Channels for external contact between businesses. Slack is now part of the Salesforce ecosystem, making it an excellent choice for sales teams.
It's fair to say that Slack doesn't come short when it comes to the main functionalities that a chat and collaboration platform requires. It is built for enterprise as well as smaller organisations. The countless integrations allow users to connect with all other important tools for customer service or simply for notifications. As mentioned before, Slack is a heavyweight in this category.
Microsoft Teams biggest advantage is the wider ecosystem. The tool itself is equally robust but comes with major integrations into all Microsoft tools and links them up in a clever way through Single Sign-On. On top of that, admins can manage their users through Active Directory which allows for more granular security features.
Lastly, both platforms come with a fully-fledged mobile version that updates in real-time.
Microsoft Teams vs Slack: Security
As a Technology Success Provider, our focus will always lay on security which is why this section is utterly important to us but also has a wider impact on your technology strategy. Think about it this way: whatever tool you chose will host your intellectual property, customer data and contact details, and likely other sensitive information.
Luckily, neither platform takes cybersecurity lightly. They both offer a variety of layered security and are audited internally and externally on a regular basis. Slack and MS Teams comply with ISO 27001, offer end-to-end encryption and come will granular access control. 
Just keep in mind that all cloud providers and cloud-hosted services operated on the basis of a shared responsibility model. Learn more here: Office 365 Security and the Shared Responsibility Model.
Microsoft Teams vs Slack: Customer Experience
Slack's mission is simple: Making work simpler, more pleasant, and more productive. Their philosophy is reflected in their product as it is simple to utilise and manage. In fact, almost nothing is more than two clicks away. It almost begs the question of what their competition has been missing all this time. On top of all of that, the search function is second to none.
The one thing MS has going for them is the seamless integration with the full Microsoft product suite. Looking at Teams alone, it is almost clunky compared to Slack and manageability becomes an issue as it takes advanced skills to set up an MS 365 tenant or even make relevant changes to an existing one.
Long story short: if you use Microsoft for all other aspects of your company's technology stack, it's probably easy to stay with it but if you want a new collaboration platform, have a serious look at Slack.
Microsoft Teams vs Slack: Video Meetings & Teamwork
We wrote about Microsoft Teams vs Zoom here to simply compare both video conferencing tools. However, Slack added this functionality as well, so in this section, we will have a look at what it entails and how you can make use of it. In all fairness, video conferencing is definitely not Slack's strong suit. It works just fine between two people – even across two different companies but the experience will remain simplistic. Your best bet is to find a tool that fits your needs and budget and integrate it with Slack.
Microsoft is the clear winner in this category as far as video meetings, webinars and conferencing goes. It is designed to provide top quality video calls with minimal admin effort. At the click of two buttons, you can set up a conference call from within either of your teams or simply set up a calendar invite through Outlook. While recording is not natively built into Slack, Teams offers this functionality and automatically saves the video to your personal OneDrive for you to share and distribute as you see fit.
The chat function and file syncing and sharing is a different story for Slack. It is their bread and butter and everything simply works flawlessly – setup private and public group chats, modifying your profile, sending GIFs and emojis, obviously text as well. Teams does the same with the benefit of having direct access to SharePoint and OneDrive without the need for integration with a third party. This makes MS Teams the clear winner here.
Microsoft Teams vs Slack: Voice
Unfortunately again, Slack does not deliver too well when it comes to telephony. You can do a video call if needed – 1 to 1 – or do voice calls through the platform – again, 1 to 1 – but there are limited options to connect your company's phone systems to Slack, mainly through 3rd party integrations.
Once again, the benefit of using Microsoft Teams is immaculate as it offers the full suite of call options and Voice over IP. It continues to be the centre of your communication stack, a true UCaaS. This round goes to MS Teams as well.
Conclusion
Slack make collaboration over chat as easy as possible for everybody. Their whole company is built around high-performance collaboration. The tool is simply better. Nonetheless, it comes without the full UCaaS experience that Microsoft goes to market with. As always, choosing one over the other comes down to your company's needs.
Slack is a great place to start if you're new to collaboration, and owing to Salesforce's recent acquisition, it's sure to be the top pick for salespeople. Microsoft Teams, on the other hand, may provide a little more sophisticated communication environment.
Continue reading:
Volunteering with Citizen Zoo: Rewilding and Conserving Coombe
Ransomware, Spyware and Trojans – What are They and How to Prevent Them
About the Author
Juri Weidenkeller is the Head of Business Development at IQ in IT. His IT career began at a cyber security vendor. He worked with 400 different IT support companies and managed services providers across the UK and Germany before joining IQ in IT in 2021. His interest is in operation excellence, making the most out of technology, security and good customer relationships.
If you want to learn more on that topic, ask Juri a question (about his name for example) or if you have any other questions, don't hesitate to get in touch. There is a "Schedule Online" button in the top right corner of this page that leads you to our calendars. Or ping us a message through the comments.